Markus Willoughby is Honored with 2016 'California Lawyer Attorney of the Year' Award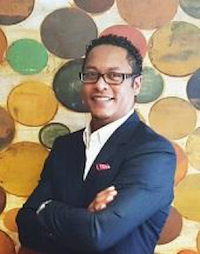 Willoughby Brod, LLP principal attorney, Markus Willoughby has been honored with a 2016 "California Lawyer Attorney of the Year" (CLAY) Award for his work in creating a blueprint for successfully maintaining claims of negligent infliction of emotional distress in medical malpractice cases. Keys v. Alta Bates Summit Medical Center, 235 Cal.App.4th 484 (1st Dist. Ct. of App., March 25, 2015)
Overall, California Lawyer selected 21 achievements statewide to receive the 2016 CLAY Award, in 14 areas of practice. Mr. Willoughby's was the only Award given in the practice area of medical malpractice. The recipients will be featured in the March 2016 issue of The Daily Journal and California Lawyer.
Home
At Willoughby Brod, LLP, our focus is on assisting victims of medical negligence and personal injuries that often have life-changing effects. Your choice of attorney matters, and Willoughby Brod, LLP has the experience and resources to achieve positive results. Nominated for Trial Lawyer of the Year by the SFTLA in 2012, our principal attorney, Markus Willoughby personally handles all of the cases that we accept. With 20 years of litigating medical malpractice cases and personal injury cases, we provide personal experience with the maximum recovery for our clients.
The attorneys at Willoughby Brod, LLP focus their law practice on medical malpractice and medical injury-related lawsuits. This is what we do all day, every day, and we have earned a reputation for success in these complex cases. In fact, other lawyers throughout Northern California frequently refer these cases to us or seek our assistance when they need to go to trial.
Millions Won For Our Clients In Medical Malpractice And Wrongful Death Cases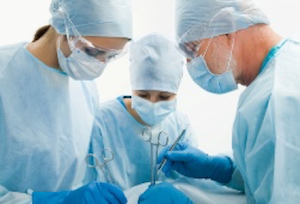 Medical malpractice is a specialized field of law. If you have a medical malpractice claim, it is important that you speak with an experienced attorney right away. Because of the costs associated with medical malpractice litigation, the need to understand the medicine involved in each case, the difficulty in cultivating expert witnesses as well as the limited financial return in California, most attorneys will not accept medical malpractice cases.
We have recovered millions of dollars for clients who have been victims of medical malpractice, wrongful death and personal injuries. We represent clients who have suffered harm because of:
Medical negligence
Careless driving
Battery
Premises liability
Amputation
Birth injuries
Spinal cord injuries
Other wrongful acts
Most of our clients have suffered serious or catastrophic injuries such as amputation, brain and spinal cord injuries, serious financial loss and wrongful death. In almost every case, they didn't know what to do, or where to get help.
Free Case Evaluation
If you, or a loved one, have suffered a life-changing personal injury, please contact Willoughby Brod, LLP for a FREE case evaluation about any type of medical negligence claim, wrongful death or personal injury claim. You can call our law office in downtown Oakland at (800) 427-7020 or send an email. No fee unless we provide results.
Remember, the sooner you begin this process, the sooner your life will return to normal. So, don't hesitate to contact us with any questions or concerns if you or a loved one has been injured.