Failure to Diagnose
The majority of medical malpractice claims are the result of a doctor's failure to diagnose a serious medical condition or delay in making the proper diagnosis that leads to a harm that the patient should not have suffered — such as a heart attack or allowing cancer to grow to the point that it spreads. If you or a loved one has suffered from a medical condition that went undiagnosed and you feel the injury suffered could have been prevented or treated sooner, you should discuss your case with an experienced attorney at the Brod Law Firm.
Why Doctors Fail To Diagnose Medical Conditions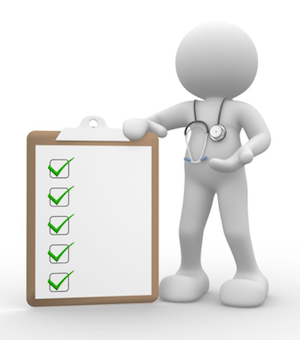 Failure to diagnose or delay in diagnose is the most common form of medical malpractice today. It simply means that a set of symptoms and signs went undiagnosed when it should have been diagnosed and treated sooner. When the failure to diagnose a serious medical condition leads to an injury or harm to the patient, there are legal consequences. When doctors fail to diagnose a medical condition, it is typically because they have overlooked or neglected to notice important signs or symptoms of a person's medical condition. One example of a doctor overlooking symptoms instead of properly diagnosing a medical condition is when a patient comes into the emergency room complaining of chest pains. In many cases, these chest pains may be nothing more serious than heartburn. However, if a doctor assumes that the condition is heartburn but doesn't order tests to rule out a heart attack and the patient later suffers a heart attack, the doctor should be held accountable for failure to diagnose. These types of medical mistakes happen every day.
We Know How To Win Failure To Diagnose Cases
If you or your loved one is a victim of a physician or other health care provider failing to properly diagnose or delaying in the diagnosis, you want experienced attorneys who understand complicated medical malpractice issues and who have the resources to handle the case efficiently and competently. The lawyers of Brod Law Firm understand failure to diagnose cases and teach other attorneys how to handle these types of cases. We work with the finest medical experts in the United States to prove our clients' cases. The Brod Law Firm is highly experienced in handling failure to diagnose cases and has the knowledge and expertise to maximize our client's recovery.
Does The Firm Handle Cases In My Hometown?
Yes. While Brod Law Firm is an Oakland failure to diagnose attorney firm, we have offices in Southern California and represent clients throughout the state.
Free Case Evaluation
If you, or a loved one, have suffered a life-changing personal injury, please contact the Brod Law Firm for a FREE case evaluation about any type of medical negligence claim, wrongful death or personal injury claim. You can call our law office in downtown Oakland at (800) 427-7020 or send an email. No fee unless we provide results.
Remember, the sooner you begin this process, the sooner your life will return to normal. So, don't hesitate to contact us with any questions or concerns if you or a loved one has been injured.