Personal Injury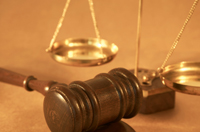 The Brod Law Firm represents people in virtually every type of personal injury case. We have created separate pages in this website to highlight certain areas of personal injury, focusing on medical malpractice. However, our practice at the Brod Law Firm is not necessarily limited to the areas highlighted on this website. We would be happy to provide you with a FREE case evaluation on any personal injury matter.
Personal injury claims are brought for a variety of different circumstances. Some examples of personal injury cases include car or truck accidents, slip and falls, overdose, assault and battery, medical malpractice, nursing/residential care home abuse, exposure to toxic materials such as mold or lead, dog bite injury and the list goes on.
In a personal injury lawsuit, the victim seeks money damages (usually insurance money) for the injuries he or she suffered that were caused by someone else. Typical forms of compensation include recovering medical expenses, disability or disfigurement, lost income, as well as pain and suffering. In cases where the defendant acted with reckless disregard or willfully, additional damages in the form of punishment (also called punitive damages) may be awarded.
Many personal injury cases are settled before a lawsuit is filed through negotiations with an insurance adjuster. However, where a claim cannot be settled, it may be necessary to file a lawsuit. It is important to have experienced trial law firm such as Brod Law Firm on your side because insurance companies seldom pay full value of the damages unless they believe that the victim's attorney is a skilled trial lawyer who is prepared to go to trial. Does The Firm Handle Cases Throughout California?
Does The Firm Handle Cases In My Hometown?
Yes. While Brod Law Firm is an Oakland personal injury attorney firm, we have offices in Southern California and represent clients throughout the state.
Free Case Evaluation
If you, or a loved one, have suffered a life-changing personal injury, please contact the Brod Law Firm for a FREE case evaluation. You can call our law office in downtown Oakland at (800) 427-7020 or send an email. No fee unless we provide results.
Remember, the sooner you begin this process, the sooner your life will return to normal. So, don't hesitate to contact us with any questions or concerns if you or a loved one has been injured.