Qui Tam Lawsuits, Whistleblowers, and the False Claims Act (FCA)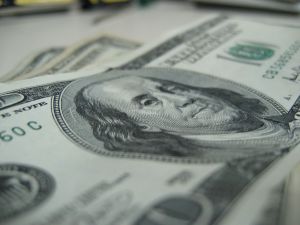 The False Claims Act, 31 U.S. Code §§ 3729 - 3733, is an essential protection for the federal government. It creates liability for individuals who try to defraud the government through intentionally inaccurate claims. A claim is any demand for money or property from the government. A good example is the reimbursement claims doctor's offices make to Medicare, Medicaid, or TRI-CARE.
Anyone who knowingly submits a false claim, causes a false claim to be submitted, or makes a false record or statement regarding an inaccurate claim to the federal government, including any of its agencies or branches, can face civil fines. An individual accused of violating the False Claims Act ("FCA") may pay up to $10,000 per claim and up to triple the amount of the government's damages.
FCA cases can arise due to government investigations, however, they also occur frequently because someone comes forward with information. In addition to the FCA, many states have statutes that prevent false claims being submitted to the state government, as well. If you know of a False Claims Act violation, contact a whistleblower lawyer in San Francisco.
Qui Tam Lawsuits
There is an important provision within the FCA that enables private individuals to file FCA lawsuits. It is known as the "qui tam" provision, and it derives its name from the Latin phrase "qui tam pro domino rege quam pro se ipso in hac parte sequitur," which roughly translates to "he who sues in this matter for the king as well as for himself."
A qui tam lawsuit is filed by a private individual against the person allegedly defrauding the government, and it is filed on behalf of the United States government. This individual is officially known as the "relator" within the case. However, the more common term for them is a whistleblower. They are often bringing to light their employers' illegal conduct.
A qui tam lawsuit is filed under seal, which means it is kept secret from almost everyone except the federal government. The Department of Justice ("DOJ") is notified so that the government may conduct its own investigation and determine whether it should join the lawsuit as an official party or not. If the government does not join the lawsuit, then the whistleblower must decide whether to move forward with the suit or not.
If the government intervenes, joins the lawsuit and is successful in obtaining a settlement or jury award, or if the government is able to settle with the defendant before joining, then the whistleblower can receive compensation based upon the government's recovery. Whistleblowers who are part of a successful case may receive between 15 and 25% of the government's financial recovery. A San Francisco whistleblower lawyer can proceed with a lawsuit against the wrongdoers, even in instances when the government declines to intervene in the case.
Non-Health Care Fraud
Though a large percentage of FCA cases are related to health care fraud, the FCA applies to more than the health care industry. False claims made to any arm of the government are prohibited, which means it also takes place among government military contracts, federal financial aid, housing and mortgage products, and more.
Government contracts in relation to products and services for the military are particularly at risk for fraud. While the government relies on many private business to provide necessary equipment to service members, there is always a risk of receiving defective equipment or being over-billed. Every year there are dozens of new FCA matters that pertain to the Department of Defense, and each year, the government's financial recovery can reach hundreds of millions of dollars.
The Fair Housing Administration offers FHA-insured loans for eligible homebuyers. Unfortunately, individuals and businesses have been known to try and take advantage of FHA, such as through originating and endorsing loans that were actually ineligible for FHA insurance.
Another particularly egregious fraudulent scheme involves student loans. For-profit schools have used students to defraud the federal government and obtain federal financial aid. The University of Phoenix settled such a lawsuit in 2009 and Corinthian Colleges Inc. closed down in 2015 after a federal probe. If you want to learn more about qui tam suits, schedule a consultation with one of our San Francisco whistleblower attorneys.
Let a San Francisco Whistleblower Attorney Help
You may have information about how a company is billing the government and wonder if it is illegal or not, and if it is illegal conduct, what can be done about it. By calling Brod Law Firm, you can obtain answers to your questions. A lawyer experienced in health care fraud, qui tam and whistleblower lawsuits is the best person to explain your rights and options.
If you have information about a potential a False Claims Act case, you should understand your rights. You may be entitled to significant compensation as a whistleblower who comes forward on behalf of the United States government to stop abuse, false claims submitted to the government, and fraud. Whatever your options, and whatever you choose, the Brod Law Firm will guide you through the legal process.