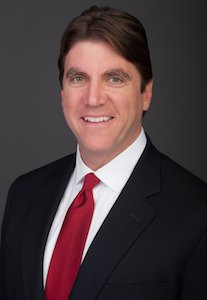 Gregory J. Brod
Gregory J. Brod is a founding member of the Brod Law Firm. Mr. Brod received his Bachelor of Arts degree from the University of Maryland in College Park, Maryland, and his Juris Doctorate degree from the University of Houston Law Center in Houston, Texas. Greg Brod has been a member of the California State Bar in good standing since becoming admitted to the Bar in 1996, and he is admitted before the United States District Courts for the Northern District of California, the Eastern District of California, the Central District of California, and the United States District Court of Appeals for the Ninth Circuit.
Mr. Brod, a member of the San Francisco Trial Lawyers Association, the American Bar Association (ABA), the Sonoma County Bar Association, and the Consumer Attorneys of California, developed his skills at Belli & McLean, carrying on the tradition of the great Melvin B. Belli (1907-1996), prior to forming the Brod Law Firm's San Francisco office, and later, the Brod Law Firm. Gregory Brod has argued and tried cases across the State of California involving serious personal injuries and wrongful death, legal malpractice, oil and gas, and business disputes, and has obtained many millions of dollars on behalf of his clients who have been injured or wronged. In defense cases and advisory matters, Mr. Brod has helped his business clients save many millions of dollars.
Greg Brod has been published in areas including legal malpractice, tenant habitability, as well as general torts and negligence. Mr. Brod has hosted continuing legal education seminars on topics including attorney's fees, and is regularly interviewed by Bay Area television news stations and the San Francisco Chronicle regarding various legal matters. Mr. Brod is a former Certified Contract Advisor with the National Football League Players Association ("NFLPA"). Greg Brod is the Executive Director of Project Angel Hair, a not for profit organization that supports breast cancer patients.
Education
J.D., University of Houston Law Center
B.A., University of Maryland
Jurisdictions Admitted to Practice California, 1996

Publications
Greg Brod's extensive experience in legal malpractice cases has given him insight that he shares with other attorneys to help foster high standards in the practice of law. Mr. Brod has provided insight and advice to other attorneys, and has written articles including Fee agreements - limiting the time in which legal malpractice claims may be brought, which was published in the April, 2013 issue of Plaintiff Magazine (see plaintiffmagazine.com), and is provided with the permission of the publisher.
Mr. Brod has been quoted in the San Francisco Chronicle for landlord-tenant related issues on several occasions, and is the author of Short-term rent websites create unique landlord-tenant challenges, which appeared in The Recorder's Not Big Law Magazine in May, 2014.