Elder Abuse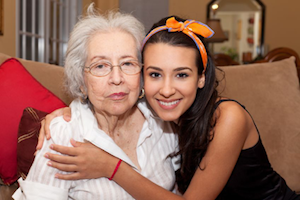 Our society has seen great achievements in medicine, which has increased our life expectancy dramatically. People are living longer and more active lives. And with the increasing number of "Baby Boomers" in our state becoming senior citizens, the demand for assisted living facilities has dramatically increased. If you or your loved one is living in an assisted living facility, it is likely because you expect good care and attentiveness at the nursing home. What you don't expect is neglect and/or abuse. Unfortunately, nursing home neglect and abuse is a serious problem in California, affecting the most vulnerable of our citizens. Many of our elder family members who live in assisted living facilities are not able to communicate to others that they have been neglected or abused because of physical and/or mental disabilities, because they are too embarrassed or because there is no one to tell.
What Is Elder Abuse?
Elder abuse in a nursing home setting can take different forms and include:
Inadequate nutrition, including food or water
Not moving patients, resulting in bed sores
Psychological and verbal abuse
Failure to give baths or clean up urine or feces leaks
The unnecessary use of physical restraints
Undue influence over a person affecting his or her will and trust or other property
Theft of money or property
Physical and/or sexual abuse
Insurance fraud
Financial fraud
Over-medicating patients, or not giving enough medication
Protecting The Elderly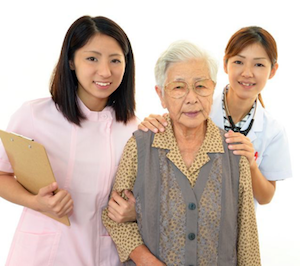 In order to protect our aging citizens, California has created special elder abuse laws designed to safeguard and empower the elderly. They also create responsibilities for certain health care providers to contact authorities if they suspect of elder abuse. You can help. If you suspect you or a loved one is a victim of elder abuse, it is important that the abuse is documented in some way. This can include taking photographs of bed sores, bruises or other obvious conditions such as unhealthy living conditions. It can include medical records and medication records. In the event of physical abuse, you should contact the police and make a complaint right away. If there is financial abuse, be sure to keep track of your financial records and communications with those you believe have taken your money. For more information, please call our offices.
Why You Need Competent Representation
When confronted with the possibility of elder abuse, you want competent attorneys working for you who can navigate through the legal, medical and financial issues. At the Brod Law Firm, we are committed to the protection of our senior citizens' rights. We are experienced in physical and financial abuse of our elderly, including neglect, and have litigated numerous cases on behalf of our clients. The Brod Law Firm has the knowledge and expertise to handle these cases efficiently and competently. If you or a loved one suspects he or she is a victim of elder abuse, contact the Brod Law Firm for expert representation.
Does The Firm Handle Cases Throughout California?
Yes. While Brod Law Firm is an Oakland elder abuse attorney firm, we have offices in Southern California and represent clients throughout the state.
Free Case Evaluation
Contact Brod Law Firm for a FREE case evaluation about any type of medical negligence claim, wrongful death or personal injury claim. You can call our law office in downtown Oakland at (800) 427-7020 or send an email. No fee unless we provide results.
Remember, the sooner you begin this process, the sooner your life will return to normal.